9 color screen print inspired by 'Jurassic Park' 
the 90's blockbuster directed by Steven Spielberg,
starring Sam Neill, Laura Dern, Jeff Goldblum 
and
 Richard Attenborough and among others.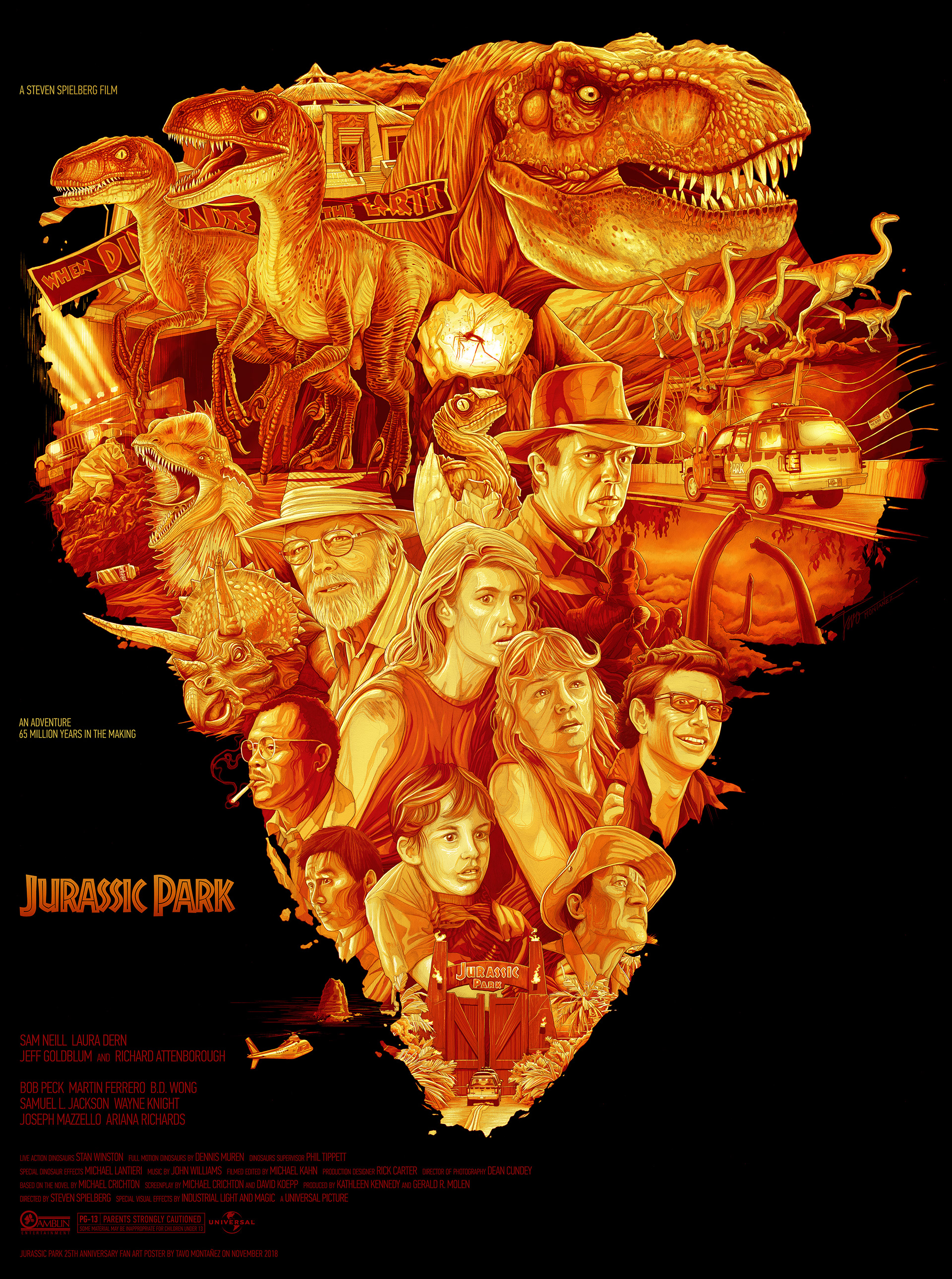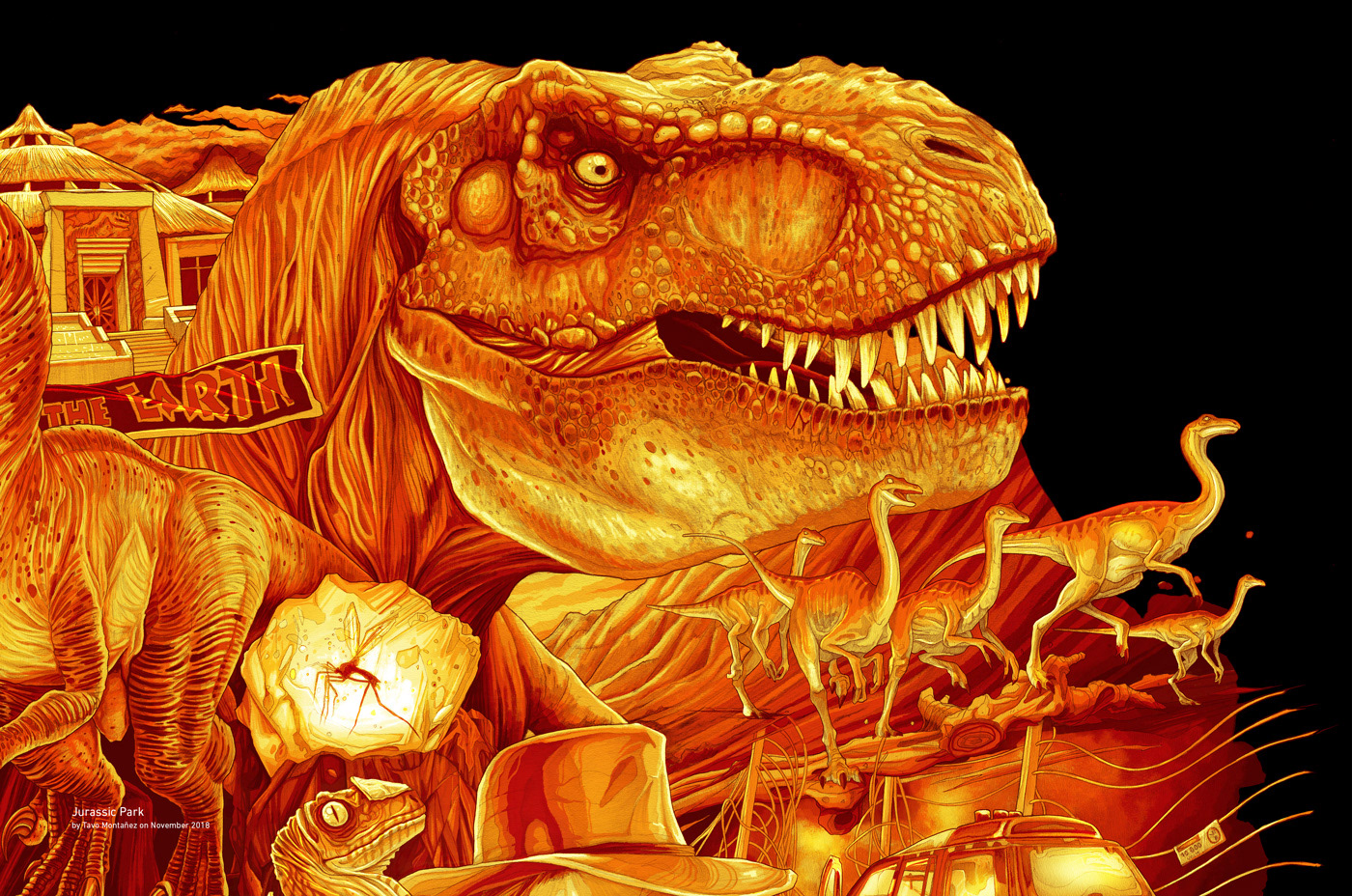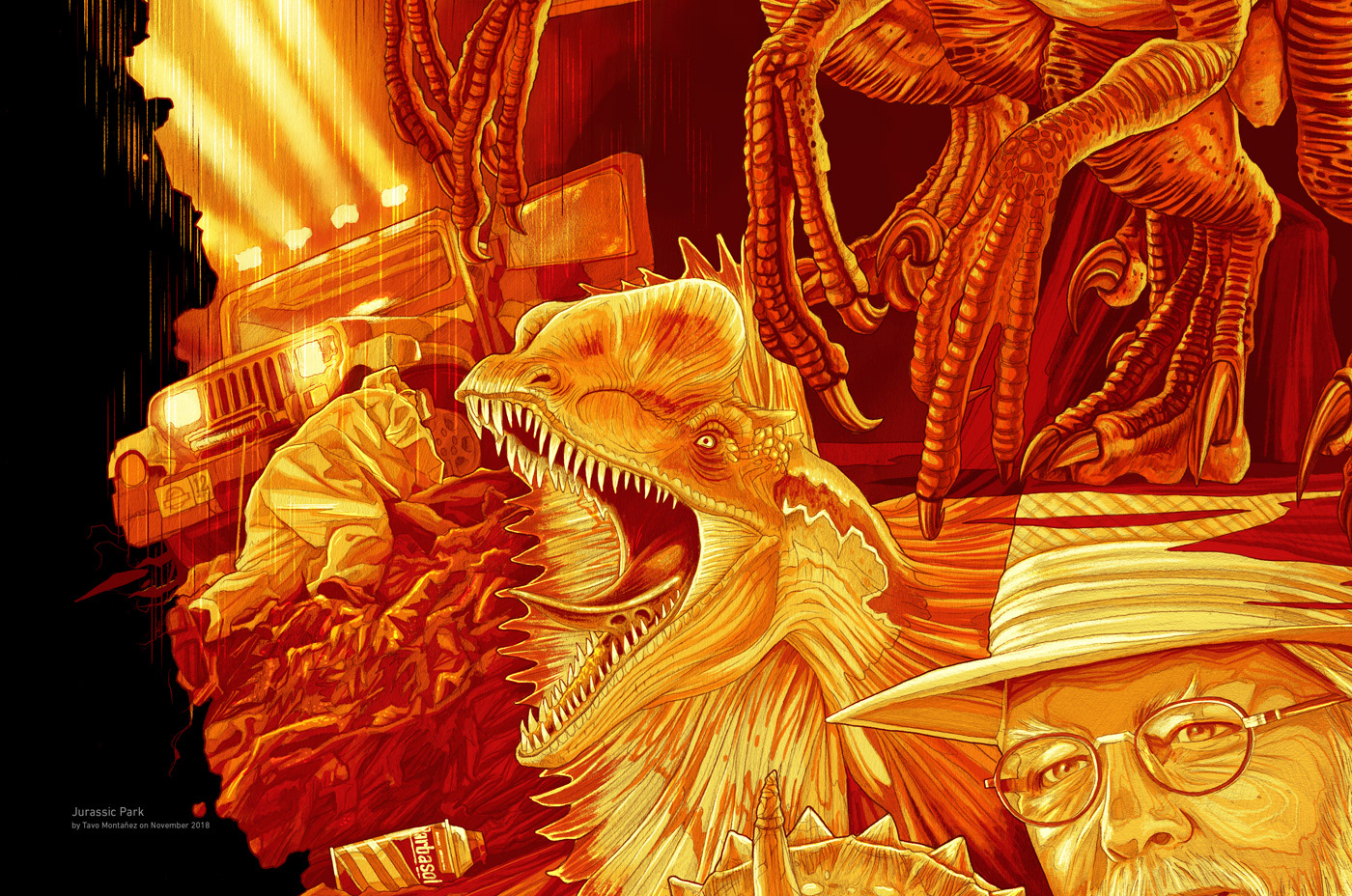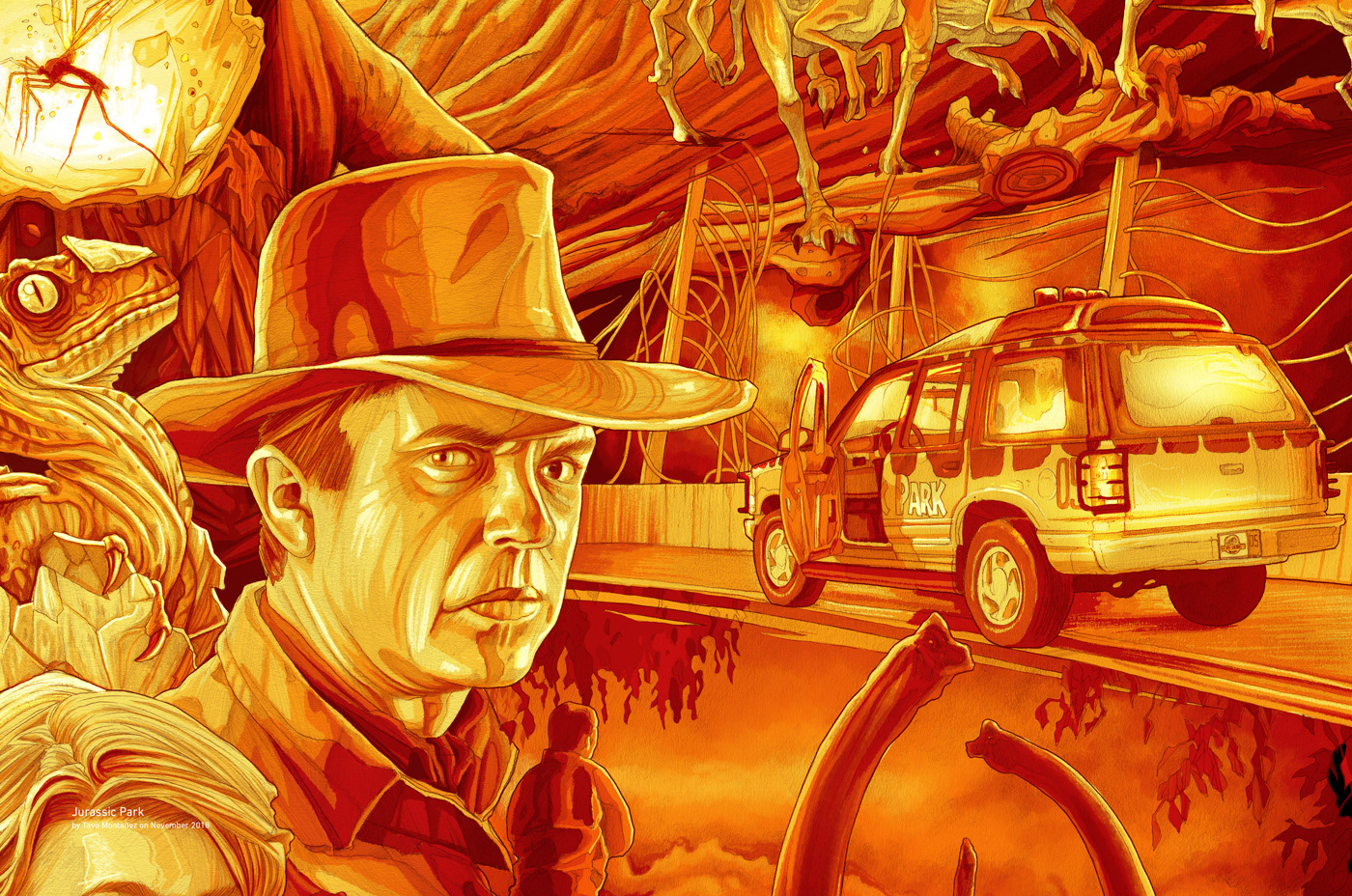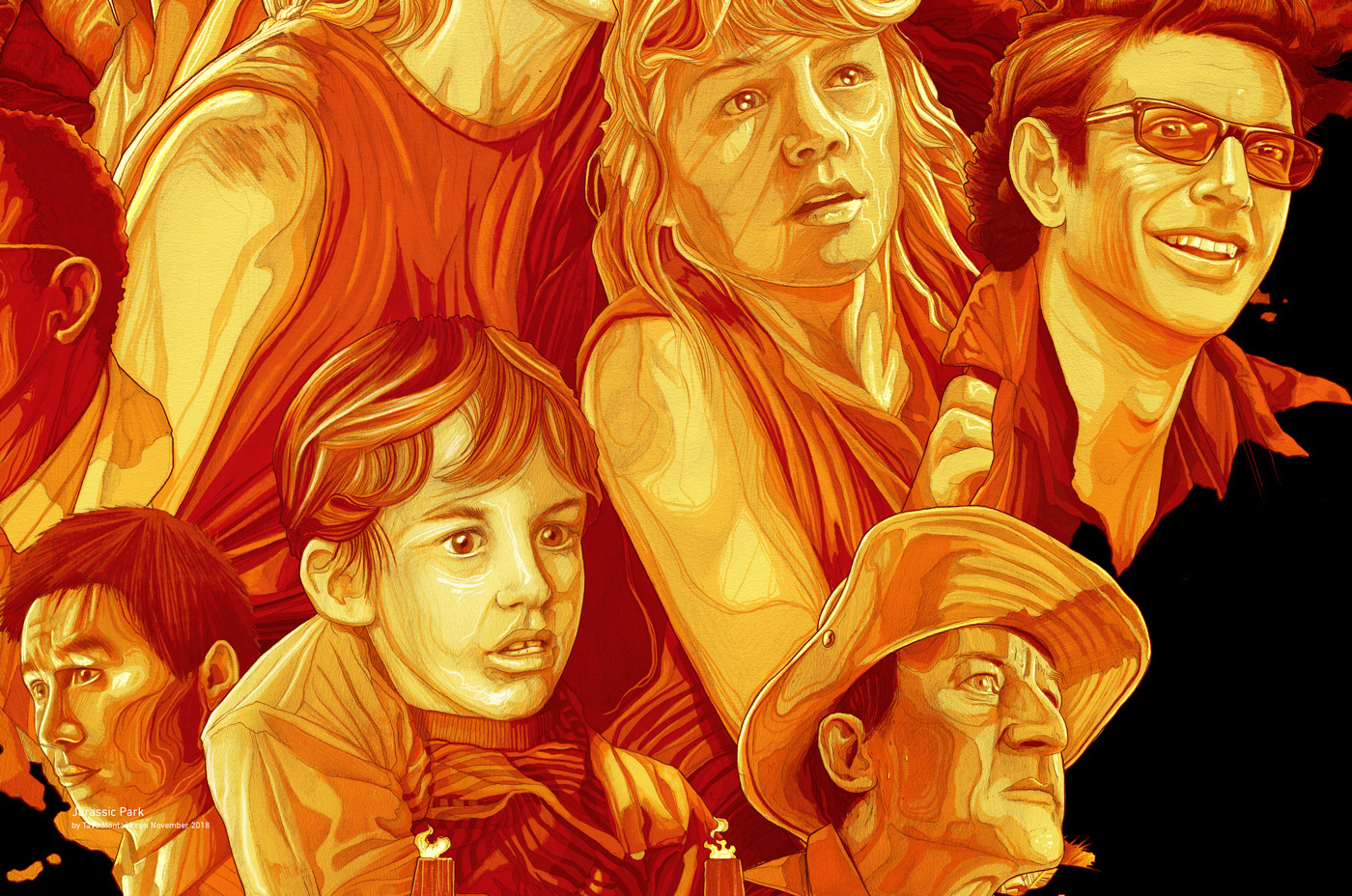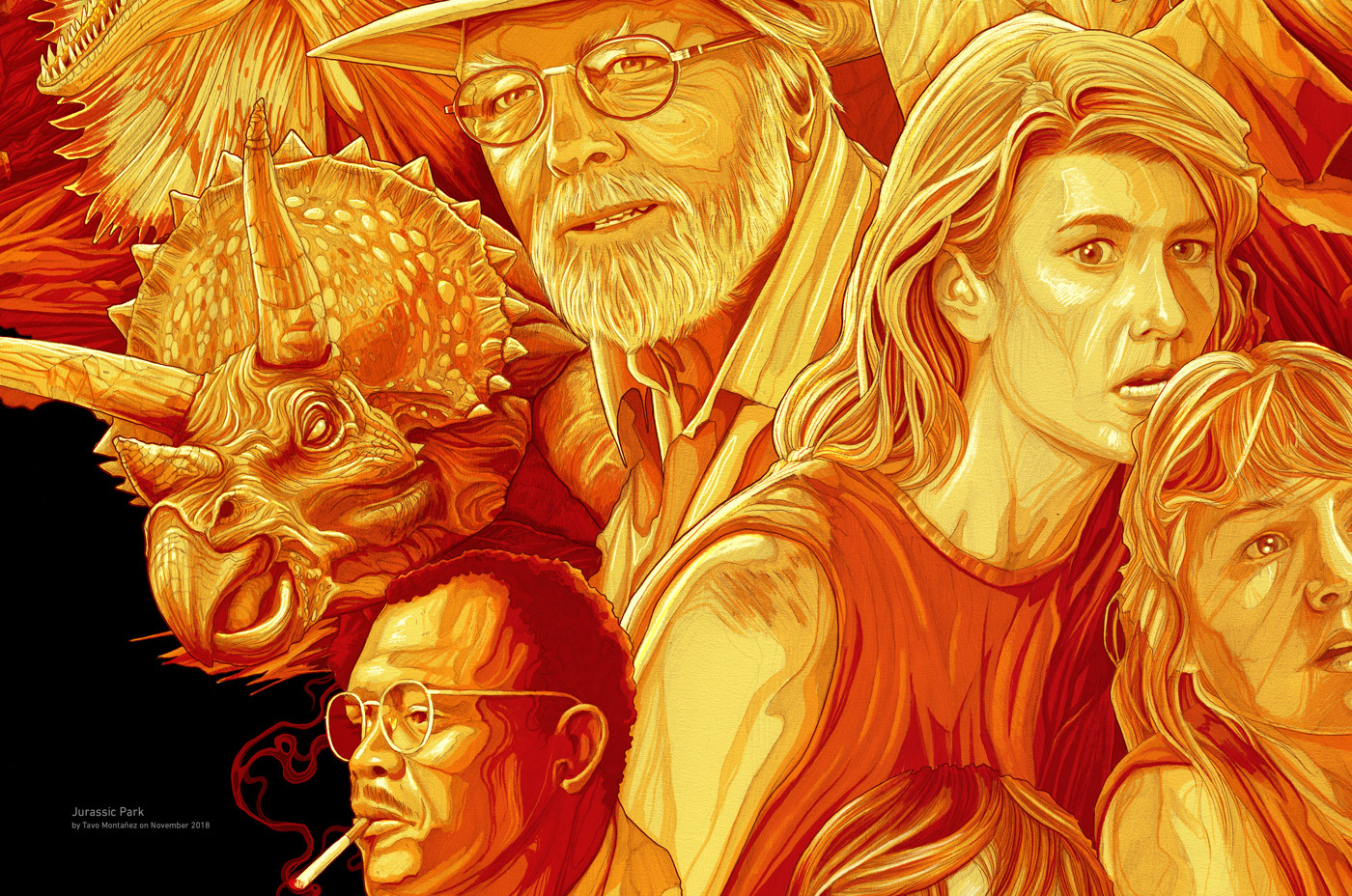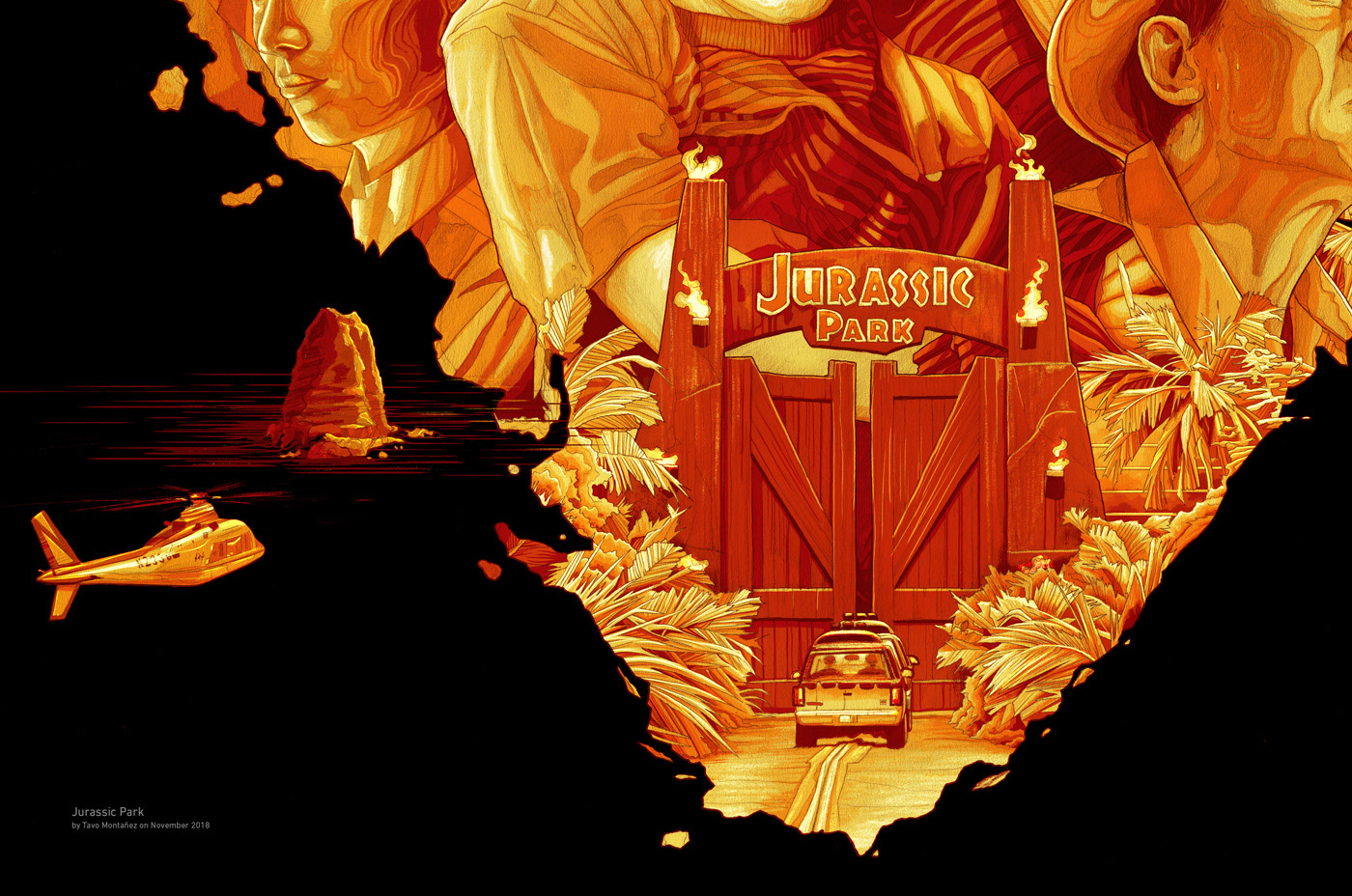 Original drawings were made with Pentel GraphGear 0,5mm mechanical pencil with HB and 3H leads and Derwent-Graphic Graphite 6H, 3H and H pencils on A4 Fabriano paper sheets except raptors and T-rex, made on A3 sheets.
All orginal pencil drawings were scanned separately an then assambled and remastered in Photoshop.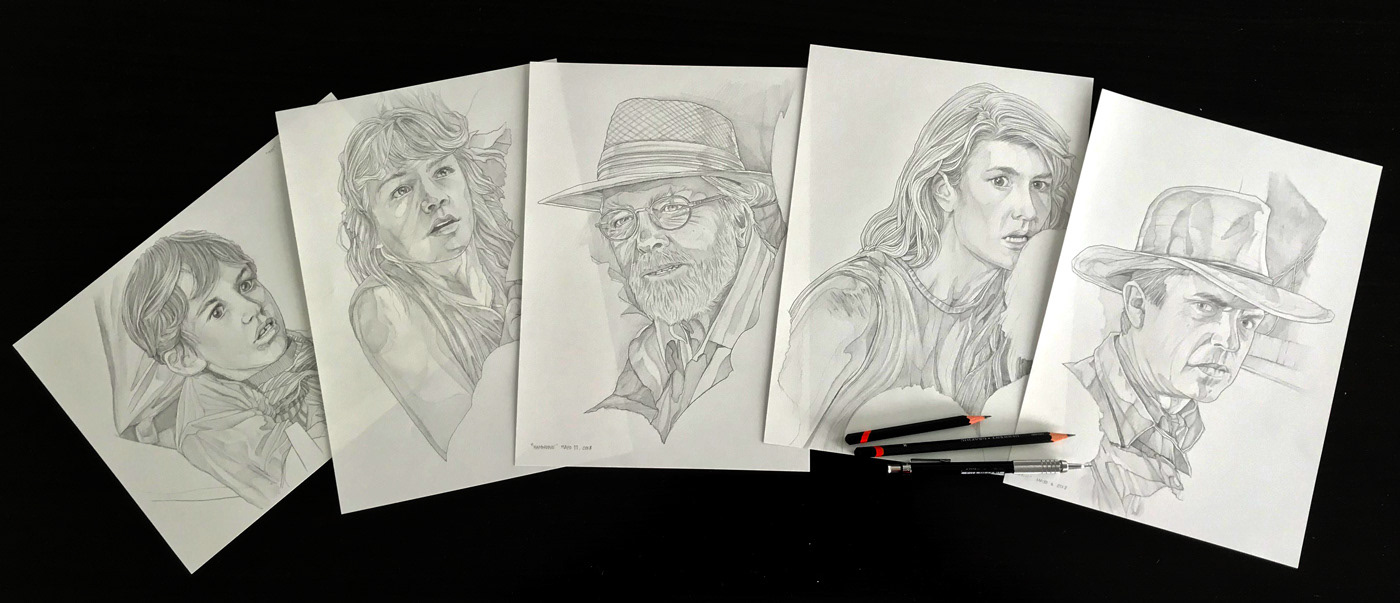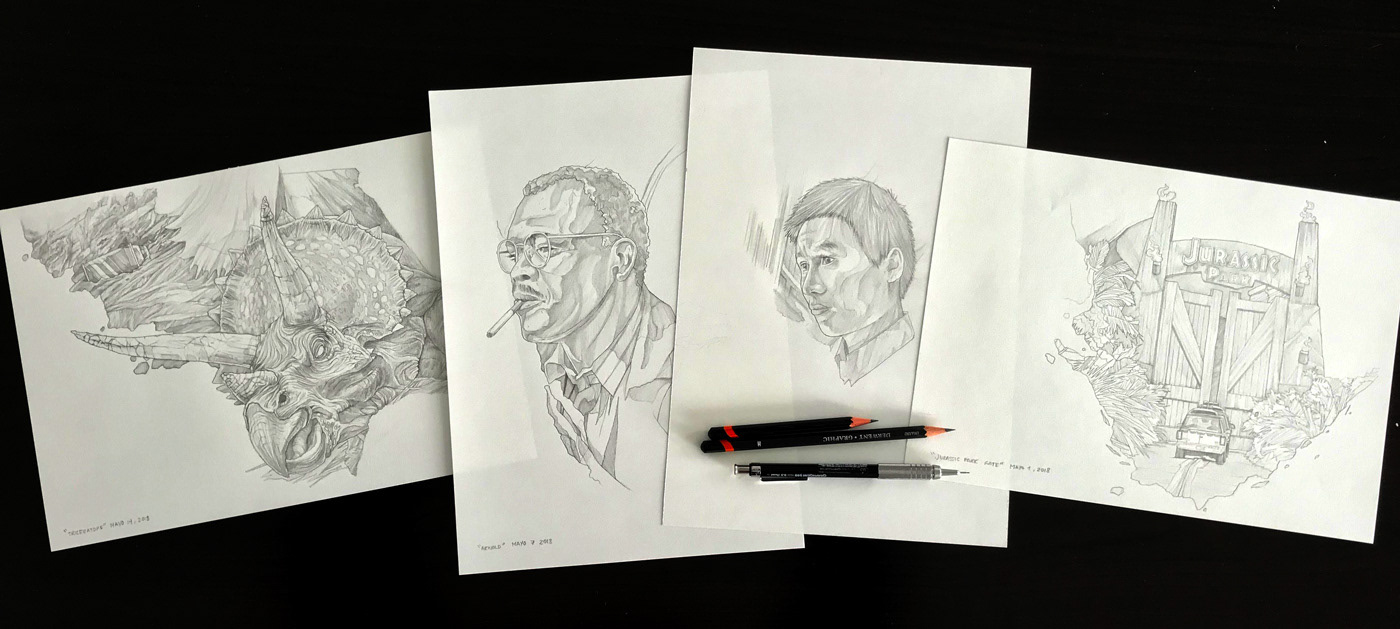 Updates and work in progress on